NORTHBROOK, ILLINOIS
---
RESTAURANTS AND SERVICES

Please visit these fine restaurants before or after your Romantic Getaway at Sybaris or call for delivery!


Rosati's Pizza
1708 N Milwaukee Ave.
Glenview, IL 60025
(847) 296-0260
Visit our web site at www.rosatis.com
"From Our Table to Yours." Enjoy authentic Italian dining with us or have it delivered to your suite. We look forward to making your time together more enjoyable with great food.
---
Pinocchio's Pizza and Pub
9707 Milwaukee Ave.
Glenview, IL 60025
(847) 965-1022
Visit our web site at www.pizzaandpub.com.com
Full service bar in our dining room. Daily lunch specials. Dine in only. All sandwich platters $4.99 between 11am-4pm. Delivery to 2am. Open Monday-Wednesday 2pm-2am; Thursday-Sunday 11am-2am. Dine-in, delivery, carryout, catering.
---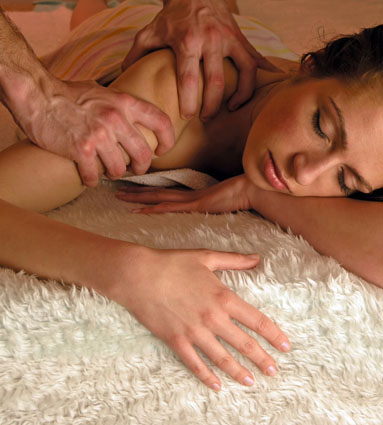 Massages
1 Hour Massage/ 1 Therapist/ 1 Massage $120
1/2 Hour Massage/ 1 Therapist/ 2 Massages $150
1 Hour Massage/ 2 Therapists/ 2 Massages $240
Call (847) 298-5000


---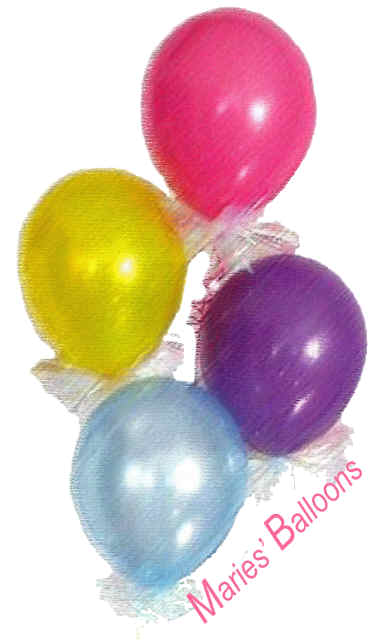 Marie's Balloons

(708) 503-8595

Vist our website atwww.mariesballons.com 
(Click on the online gift shop) 

    Unique. Whimsical. Romantic. Fun. We provide  exceptionally creative gifts at terrific prices. We deliver  throughout the Chicago area; however, 24 hours notice is needed for areas north of the city.
---
If you are interested in being listed on this page, please call the Sybaris Corporate office at (847) 637-3000
---
Restaurants

Abruzzo - 483 Lake Cook Road, Deerfield, IL – 6.7 miles

Bagel Bin - 20554 Milwaukee Ave, Deerfield, IL – 6.4 miles

Big Bowl - 215 Parkway Dr., Lincolnshire, Il – 8.6 miles

Bravo Cucina Italiana - 2600 Navy Blvd., Glenview, IL – 3.2 miles

Buca di Beppo - 604 N. Milwaukee Ave., Wheeling, IL – 5.5 miles

California Pizza Kitchen - 1022 Northbrook Ct., Northbrook, IL – 7.7 miles

Cooper's Hawk - 583 N. Milwaukee Ave., Wheeling, IL – 5.5 miles

D'Agostino's Pizza - 2350 Lehigh Ave., Glenview, IL – 3.6 miles

DC Sarnies - 649 Lake Cook Rd., Deerfield, IL – 6.4 miles

Edwardo's Pizza - 401 E. Dundee Rd., Dundee, IL – 4.8 miles

Friday's - 1500 Lake Cook Rd., Wheeling, IL – 7.7 miles

Go Roma – 900 Milwaukee Ave., Lincolnshire, IL – 8.0 miles

Johnny's Kitchen & Tap – 1740 Milwaukee Ave., Glenview, IL – ½ mile

Lalo's Mexican Restaurant – 1432 Waukegan Rd., Glenview, IL – 5.1 miles
Pinnocchio's Pizza and Pub – 9707 Milwaukee Ave., Glenview, IL
Pinstripes – 1150 Willow Rd., Northbrook, IL – 5.1 miles
Pizano's Pizza - 1137 Weiland Rd., Buffalo Grove, IL – 8.9 miles
RA Sushi – 2601 Aviator Ln., Glenview, IL – 3.4 miles
Rosati's Pizza – 20590 Milwaukee Ave., Deerfield, IL – 6.3 miles
Simply Thai - 761 Pfingsten Rd., Northbrook, IL – 5.1 miles
Stir Crazy – 1186 Northbrook Ct., Northbrook, IL – 7.7 miles
Szechwan Kingdom – 545 Waukegan Rd., Northbrook, IL – 6.7 miles
TeddyFabz – 663 Lake Cook Rd., Deerfield, IL – 6.3 miles
The Claim Company - 2000 Northbrook Court, Northbrook, IL – 7.7 miles
Tilted Kilt – 447 Milwaukee Ave., Vernon Hills, IL – 11.5 miles
Trax Grill – 833 Deerfield Rd., Deerfield, IL – 8.1 miles
Tuscany – 550 S. Milwaukee Ave., Wheeling, IL – 4.1 miles
Village Inn Pizzeria - 3538 Milwaukee Ave., Glenview, IL – ½ mile
Wa-Pa-Ghetti's Pizza – 208 McHenry Rd., Wheeling, IL – 6.1 miles
Wiener Take All – 1117 Weiland Rd., Buffalo Grove, IL – 8.9 miles
Wildfire Steak House – 235 Parkway Dr., Lincolnshire, IL – 8.2 miles
Wok King – 20586 N. Milwaukee Ave., Deerfield, IL – 6.3 miles
Attractions & Services
Chicago Botanic Garden - 1000 Lake Cook Rd., Glencoe, IL – 9.1 miles
Cuneo Mansion and Gardens - 1350 N. Milwaukee Ave., Vernon Hills, IL – 12.8 miles
Entertainment Cruises - 401 E. Illinois, Suite 310 Chicago, IL – 21.0 miles
John Hancock Observatory - 875 N. Michigan Ave., Chicago, IL – 21.0 miles
Long Grove Confectionery/Chocolate Factory Tour - 333 Lexington Dr., Buffalo Grove, IL – 7.6 miles
Marriott Theatre - 10 Marriott Dr., Lincolnshire, IL – 8.9 miles
Massage Services – Call Sybaris to schedule an appointment (847)298-5000
Medieval Times Dinner & Tournament - 2001 N. Roselle Rd., Schaumburg, IL – 14.9 miles
Museum of Science and Industry - 57th St. & Lake Shore Dr., Chicago, IL – 28.2 miles
Mystic Waters Family Aquatic Center - 2025 Miner St., Des Plaines, IL – 5.5 miles
Northwest Symphony Orchestra - Mount Prospect, IL – 5.4 miles
Ravinia Festival - 418 Sheridan Road, Highland Park, IL – 11.0 miles
Rivers Casino – 3000 South River Rd., Des Plaines, IL – 8.0 miles
Shoreline Sightseeing - 600 E Grand Ave., Chicago, IL – 21.5 miles
The Grove National Historic Landmark - 1421 Milwaukee Ave., Glenview, IL – 2.5 miles
Tommy Gun's Garage Dinner Theater - 2114 S. Wabash Ave., Chicago, IL – 22.8 miles